ABOUT JVO
With an annual production of over 7.000.000 plants, John van Oosterwijck is one of the larger nursery companies in the perennial plant market. All of our plants are cultivated in 9 cm square pots provided with a label slot or can also be supplied in individually sectioned synthetic trays or in traditional seedling trays as required. Our pictured labels can be provided already slotted into pots or supplied separately.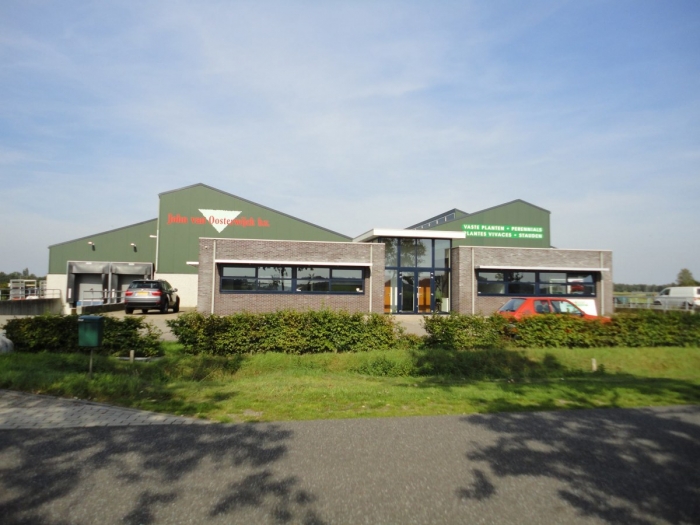 At our nursery, constructed in 2005 and 2006, we grow
our plants according to the most up-to-date and environmentally friendly
methods. Most of our plants are grown from cuttings and by grafting outdoor plants.
A smaller portion is grown from seed. Our plant production continues almost all
year round so we can provide our customers with optimal service.
Our customers are mostly garden centres, landscape
gardeners, wholesalers and fellow nurserymen, both locally and abroad.
Over the last few years in particular, John van Oosterwijck LTD has focused
on very fast processing of small and large units ordered by type. By ensuring
continued and prompt stock replenishment, our customers are always ensured of receiving
perfectly fresh products.
Fotoalbum ABOUT JVO